Google reader to bite the dust soon in Spring cleanup
Google has just announced that its second spring cleaning will shut down many of the Google's projects including the Google reader web app effective July 1, 2013. It is one of the important service of Google used by many users. Other 70 cleaning causality includes Google cloud connect, Google building maker and Google Blackberry voice app. The less in use apps are fairly understandable to cut but axing Google reader has surely sent some shockwaves across tech world.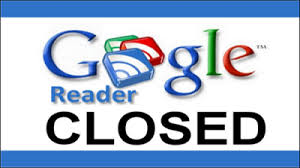 Users are being given a time of Four months to export their Google reader data via Google takeout and continue browsing using some other service. The highly anticipated options are Feedly, Taptu, Pulse, or Flipboard. Die hard users might protest against the Google's closure decision but the search engine saw some substantial decline in its usage in the recent times which is why it took the decision to close the service.
A proficient RSS reader, Google reader was launched after the company bought "blogger". The same developing team programmed the online reader app that is used worldwide by many users.
Readers who were using the Google reader merely for news reading purpose and nothing else, will have to make a shift as Google has made its mind to stop the service in the coming months. But there are many dedicated users who have started a petition in order to ensure that Google retracts from its position, but it seems highly unlikely to happen.
All in all, it has become common for Google to axe services which does not yield any benefits to the Search giant. Although there is still many users who use the service, the numbers were not good enough for google to continue the service.