HP turning to Android for phones and tablets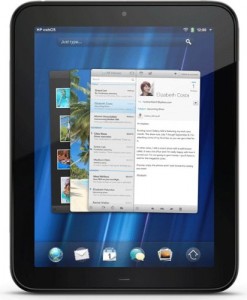 After fighting hard for palm and web OS, HP has come up to Android to power next generation of mobile phones. Hewlett Packard is working on advanced services for the mobile marketplace.
Readwrite sourced that HP has been cultivating a new Android based tablet running on NVIDIA Tegra 4 processor. The processor is expected to be world's most powerful SoCs, introduced at this year's CES convention with 4 CPU cores and 72 GPU cores. This processor is the advanced version of NVIDIA's Tegra 3 processor which is world's first quad-core mobile SoC.
Last year HP released the Envy 2 tablet running on Windows 8. This was the first attempt of the company to take safe side from tablets after the failure of touchpad line. According to the many analysts the risk is relatively high for the HP but probably this move was required from the company.
There are also reports that suggest that HP would also release Android smartphones by the end of 2013. With the Web operating system debacle still a stinging pain in HP's past, the company won't be jamming out any devices in any quick fashion, that's quite certain.